Will universities lose out to on-line courses?
Could it be a 'tragedy for a whole generation of young people', as Labour's Gareth Thomas avers or could it be a 'necessary and progressive way forward for our higher education system' as the Universities minister, David Willets,claims? For potential university students who are pondering the pros and cons of entering higher education this shake up of the fees system is just another factor to consider regarding their future. It's an unpleasant one at that, in light of the record number of graduates who find themselves unemployed at the end of their already expensive course. Are the universities the bad guys though? Is the restructured fee system a bad thing? Let's review the situation.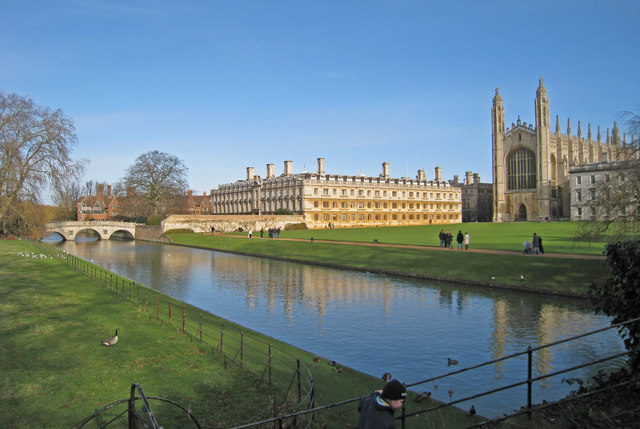 Student Fees – how much and repayments
The current system charges UK students £3,290 per year and this works out as £9,870 over the course of a typical three-year undergraduate degree. The incoming system allows universities to charge £9,000 per year, resulting in a total cost of £27,000 for a comparable course. Currently, students can borrow the funds from the Student Loans Company then begin repaying in the April after graduating only if they earn £15,000 or more. The repayment is around 9% of earnings above this figure. The new system has a higher income figure of £21,000 meaning that university leavers will only repay if they find employment in a post more suited to their educational status. So, although a new student faces the prospect of owing £17,130 more than a student of yesteryear the burden of debt repayment is alleviated somewhat by the raising of this income level. It's not as simple as that, however, there are still questions over how this large debt will affect university leavers when they look at credit for subsequent loans, mortgages and other finance deals.
The increase in fees sparked protests nationwide from students and the National Union of Students. The NUS continues to oppose fee rises but supports the implementation of a 'graduate tax' as a fairer means of raising funds.
Why are universities charging more?
A student's fees used to be subsidised heavily by the government. Since the government's spending review in 2010 left university support slashed, the higher education establishments have had no choice but to charge their students more to cover this subsidy cut. Although it was made clear by government that £9,000 would be the highest they would be allowed to charge and that £6,000 would be more acceptable, it came as no surprise that nearly all universities decided to charge the maximum. (See what your university would charge.) It could be argued that this is greed or it could be argued that the universities are now, more than ever, selling a product – a product that could have its cachet harmed if sold 'cheaply'. So naturally, Oxbridge opted for the full amounts and the majority of their Redbrick competitors followed suit.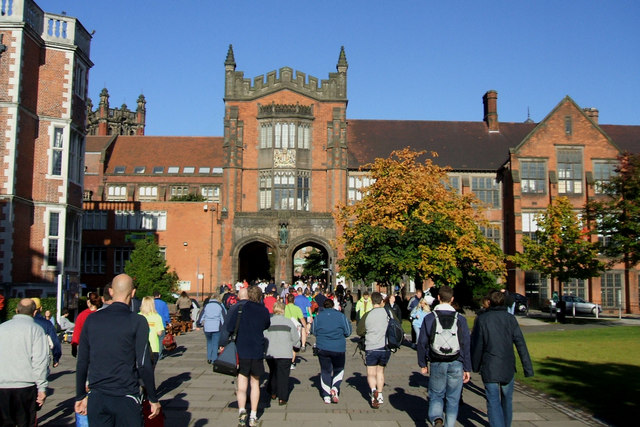 University Fees Facebook Poll December 2011
A Facebook poll conducted by the Brighton School of Business and Management this month has so far received over 800 replies regarding feelings concerning the university fee increases.
Source
Early findings suggest that 21% of people will be put off going to university in the UK, possibly leading to foreign students boycotting England's high quality institutions. Foreign students won't pay any more than they do now as their fees aren't affected by our government's reduction in support for home students. This isn't to say that the negative publicity and associated confusion and rumours won't deter foreign students from looking elsewhere. Our own students may also decide to continue their education abroad – a significant blow to the future of our economy particularly in the important STEM courses (Science, Technology, Engineering and Mathematics).
Source
The government's plans to encourage all young people to aim for a university place seems to be at odds with their reversal of subsidies to these institutions. On one hand they're expecting 50% of students to progress onto higher education – a laudable aim – while simultaneously making the proposition more unattractive: If more people have degrees then the value of those degrees is eroded, intrinsically becoming less valuable yet becoming more expensive to attain.
Is there an alternative?
There most certainly is. Distance learning and establishments offering online degrees have seen interest in their courses soar this year. The benefits of flexible learning; studying at your own pace and at times and days to suit you, has probably never sounded so appealing. All your coursework will be emailed or posted to you and you would still get a personal tutor for help and guidance. Expensive? Until this upcoming academic year the pros and cons weren't so different but now the financial gulf is much more significant. The Brighton School of Business and Management's study fees are £2,695 (plus £213.12 Edexcel Registration Fee).
Will universities lose out?
At this stage it's difficult to tell what the future holds for universities. The combination of perceived university greed, expectation of massive debt and the probability of graduating with no suitable employment certainly makes the alternative of online learning more attractive than ever before. 11% of poll respondents certainly feel this way. 7% cite the lower cost of online courses as preferable to university study. As a student who was fortunate enough to graduate before the shake-up, I feel sorry for our current crop of youngsters having to decide whether or not to go to university.
Along with 5% of the respondents who feel the same way there are 18% who go further and support the student protests. It won't stop 6% of respondents going to university although they do agree that the fees and subsequent debt will make them worry. There has been a fall in the number of university applicants this year of 15% according to a report in The Guardian but this follows an increase last year of 11% – a rise ascribed to students getting on a course to beat the upcoming price rise. The drop of 4% may be due to the fee rises, other factors or a combination. Perhaps, the decision of many universities to lower their fees slightly in November comes on the back of feedback from OFFA (Office For Fair Access), the independent body that aims to ensure access to higher education for students based on academic ability regardless of financial background.
A report in The Guardian quotes Sir Martin Harris, the director of OFFA as still being upset about the current imbalance between students from advantaged to disadvantaged backgrounds: '12.6% of Cambridge students in 2009/10 came from homes where the annual income is less than £25,000'. In what appears to be a case of 'shutting the stable door after the horse has bolted',  the government is intending to pass legislation to give OFFA the power to fine universities that make insufficient progress in improving access, and even the right to demand a reduction in fees.' Whatever happens in the years to come, it is the economy and the education of the UK that are at stake.