Managing Projects: Don't Get Bowled Out In 2014
When was the last time you were caught out? Perhaps you fielded some difficult questions at a recent presentation and were left stumped? Cricketing metaphors are so common we hardly notice them anymore – especially when talking about business.
A couple of days ago, an epic cricket–related fail reminded us of the importance of proper project management. We take a closer look at this – and at a couple of other hot topics in project management for 2014.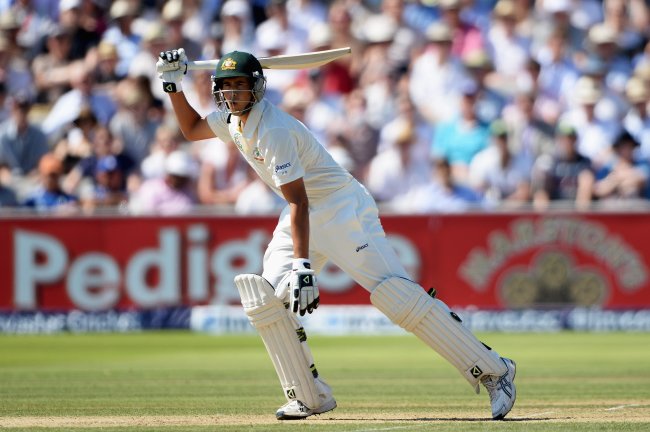 Howzat! When projects go spectacularly wrong with the whole pavilion watching …
Sometimes a project failure is more funny than tragic (for onlookers at least). Let's say you're a gaming software house and you've managed to bag the rights for the 2013 Ashes Series. Sports tie-ins remain very lucrative if you get them right (the 2013 incarnation of EA's popular FIFA game sold almost two million copies in Europe in the first six months of this year).
The original idea was to get the game out in time for the summer series. The fact that this didn't happen wasn't necessarily the end of the world: because the Ashes series was set to continue in the winter season, there was still plenty of money to  be made in the Christmas sales period.
So was the project a success in the end? Only if the intention was to create what Crave and plenty of gamers have referred to as possibly "the worst game ever".
You can judge the results for yourself: (the footage from 9 minutes onward is particularly impressive).
The official apology from 505 Games makes interesting reading from a project management perspective. First off, there's the issue of feasibility. Trickstar Games was the company contracted for the development work. This contractor issued assurances that they were up to "creating a dynamic, cutting-edge cricket game for the modern age across multiple platforms". But it didn't turn out quite like that. A case of over-optimism perhaps? Wrong choice of contractor? Unrealistic timetable?
There are also plenty of references to "unexpected challenges". It's the unexpected part of the phrase that we're interested in. How many of those challenges could have been picked up and dealt with earlier had the project been managed effectively? It looks suspiciously like a breakdown in communication between the studio and its contractor (a reminder of the importance of communication in project management).
When a project fails, the inevitable post-mortem involves careful consideration of the project management process. The potential pitfalls differ from sector to sector – and even from team to team. What should have been picked up on earlier? Some factors are common to all businesses.
Here are some of the issues that are likely to be live topics in 2014 …
1. Beware the cyber attackers!
Do you know when you've been hit? A report from the Information Security Media Group and Bit9 earlier this year suggested that about half of global organisations were subject to a cyber attack in the previous year.
(image source: www.hackmageddon.com)
Whether it's your customer payment system that goes down, loss of crucial data – or your office account gets raided, a cyber attack can be catastrophic not just for the specific project you're working on, but to the business as a whole. Predicting if – and when – you're going to get hit is impossible. But you know there's a strong likelihood of it happening and you know there are steps your company ought to be taking to reduce any risk as far as possible.
2. A reputation catastrophe
According to Facebook, as of 30 September, it had 1.19 billion users. There are over half a billion Twitter users. What happens when the social media buzz surrounding the company you work for turns sour? Is someone monitoring reviews and keeping a close eye on the Facebook page?
(image source: www.ciogrp.com)
So far as your online reputation is concerned, you can't control what people are saying but you can ensure that problems with clients are dealt with in such a way as to minimize the risk of them taking to the social media airwaves and damaging the reputation of your company.
3. It's the economy, stupid!
The biggest factor that most people would cite as effecting all projects to be managed in 2014 is the economy; it has not been the smoothest few years in any part of the world.
Has the global economy settled down yet? Perhaps not entirely. The results across the world are mixed. On the one hand, in the UK economic output rose by 0.8 per cent in the last quarter – the fastest rise for three years. In the US by contrast, confidence is still pretty low.
The order book for the company you work for might be healthy. But what about your customers at home and around the world? What about the contractors you're relying on to complete the project? Do they have the team's best interests at heart? To assess any project risks properly, you need to be aware of what's going on around you – even more so if you've got a global customer – or fan – base.
Are you ready for a risky career?
If you're applying for a project management role, your prospective employers will be keen to test your mettle.
"Have you ever been faced with a situation where the project you're working on was jeopardized? How did you deal with that situation?" "What potential problems do you think might crop up with this particular project?" (See above for some ideas on how to answer that.) "How would you deal with this problem?" These are just some of the questions that you're likely to be faced.
On the one hand, the Level 4 Professional Diploma in Project Management (and in particular, the Feasibility and Risk in Projects unit) is all about equipping you with the tools to be able to deal with these sorts of issues.
Equally as important, because the qualification is internationally recognised, having it on your CV should help to convince the employer that you're the right person for the job.
Getting beyond your past mistakes
To some, disaster in both business and sport is just that. Time to give up and work on something completely different. But to others, failure is seen as a lesson, something to learn from and not to be repeated.
So when the English cricket team conclusively retained the Ashes in summer 2013, Australia took the opportunity to regroup and come back with a vengeance in the winter series, roundly defeating England in the first test of the winter series.
Whether or not there will be another high-profile attempt to lure computer gamers to their consoles to play cricket again remains to be seen!